Versatile Luxury Vinyl Planks in Cary, NC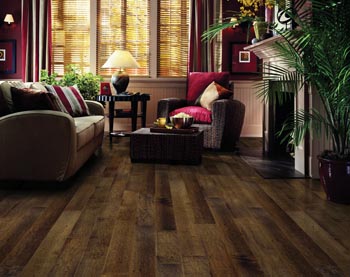 Authenticity matters when it comes to the look of your floors. You want surfaces that speak to your love of luxury and commitment to quality. That's why Brentwood Carpets Flooring America is completely dedicated to delivering solutions that craft genuinely enjoyable spaces for our customers. One of our most popular options for upscale, wood-emulating floors is our luxury vinyl planks in Cary, NC.
Bringing together pragmatic and aesthetic value, these products provide a waterproof alternative to natural wood that's also more accessible to the average homeowner. Thanks to the fact that it can be manufactured without the need for difficult sourcing, it comes at a lower price point, allowing you to extend your project further, add a wood look to rooms that wouldn't usually accommodate it, and stay confident in your installation for years to come.
LVP — The Wise Choice
Every material has its place, but our vinyl planks are ideal to meet a wide variety of needs and desires. Whether you're worried about maintenance or want to enjoy an easy installation process, an LVP floor can work for you. It can be installed over virtually any surface and doesn't even require the removal of existing tile if you have it.
Vinyl's ease of use makes it perfect for projects that need a quick completion. You won't have to have your home under construction for weeks, and you can get new floors in time for upcoming events without worry. In addition, using planks adds to the similarity between your vinyl and the look of natural wood. They even offer greater insulation and soundproofing when compared to sheet vinyl and laminate options.
Whether you are ready to invest in a luxury vinyl plank floor right now or you need more information; our showroom is your destination for surface success. We'll help you find products that achieve your ideal look and give you complete control of your finished floors.
Put Our Team to Work for You
At Brentwood Carpets Flooring America, we're more than just a flooring store. We pride ourselves on the ability to offer authoritative advice and expert design guidance for our valued customers. Starting with the moment of your initial visit, you'll find our team ready to help you realize your design vision with concerted customer care and straightforward, practical assistance.
Whether you're a DIY guru or a first-time flooring shopper, you'll find support for your entire buying experience when you choose us. From product comparisons to advice on luxury vinyl floor installation, you can get it all under one roof — ours.

Contact us to get help with your flooring project from our dedicated team. We proudly serve Cary, Holly Springs, Apex, New Hill, and Willow Spring, North Carolina, as well as the surrounding areas.