Paint in Cary, NC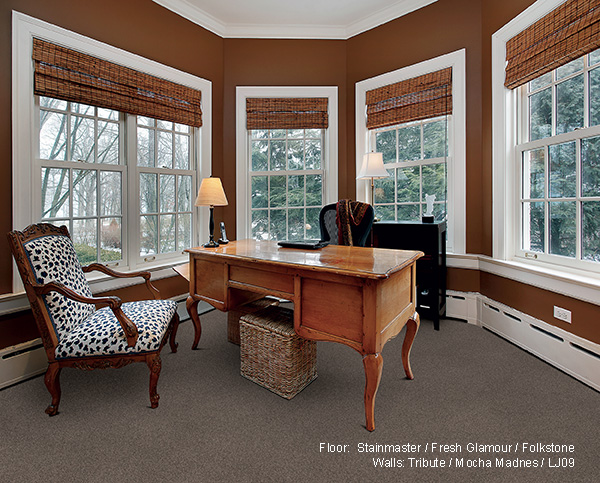 Out of all of the remodeling projects you could do to your home, few things renew its look more than a new coat of paint. Paint has the almost magical ability to make a home look clean and new again. Over time, your home's interior walls start to look dingy, faded, and less than their former selves. You can solve this problem by coming to us for quality Kilz® Tribute paint in Cary, NC.
We carry the Tribute line of paints because it is Kilz' most technologically advanced acrylic product and provides your interior walls with an exceptional stain blocking performance. Unlike some other paint brands, Kilz provides a strong, long lasting finish that is ideal for high traffic areas and on surfaces where mold and mildew may be a problem. We care about our customers, which is why we provide superior Kilz Tribute products.


Increase Your Home's Resale Value
Your home is an investment. Whether you plan on one day selling or you simply hope to pass it down to someone you love, it is best to keep your house in pristine condition. Interior paint doesn't just turn heads; it adds to the value of your home and makes it easier to sell, which is why you should invest in a quality line of paint like Tribute by Kilz.
America is full of pre-owned homes, and most homeowners will end up living in a house that previously belonged to someone else. However, nobody every wants to have the feeling that their home is not quite their own, which is why it is so important to find a color that matches your personality and sense of style. Attract potential buyers or just feel better in your own home by turning to us for quality paints.


The Finishes You Need for Any Room of the House
Every room of your home is a blank canvas waiting for you to express yourself. Make each room as unique as you are by utilizing our range of paint colors and finishes. Whether you are looking for a practical and easy to clean flat finish or you prefer the elegant style of eggshell finish paint, Kilz is the brand to trust.
Our experts are here to guide you in selecting the perfect paint choices for your home. Don't settle for less than you deserve, because quality paint is an investment that pays you back for years to come. Let us show you why Kilz is trusted by homeowners throughout the country.



Contact us to find out more about our selection of paints. We proudly serve the flooring and painting needs of Cary, Holly Springs, Apex, New Hill, and Willow Spring, North Carolina, as well as the surrounding areas.