Resilient Stone Tile Flooring in Cary, NC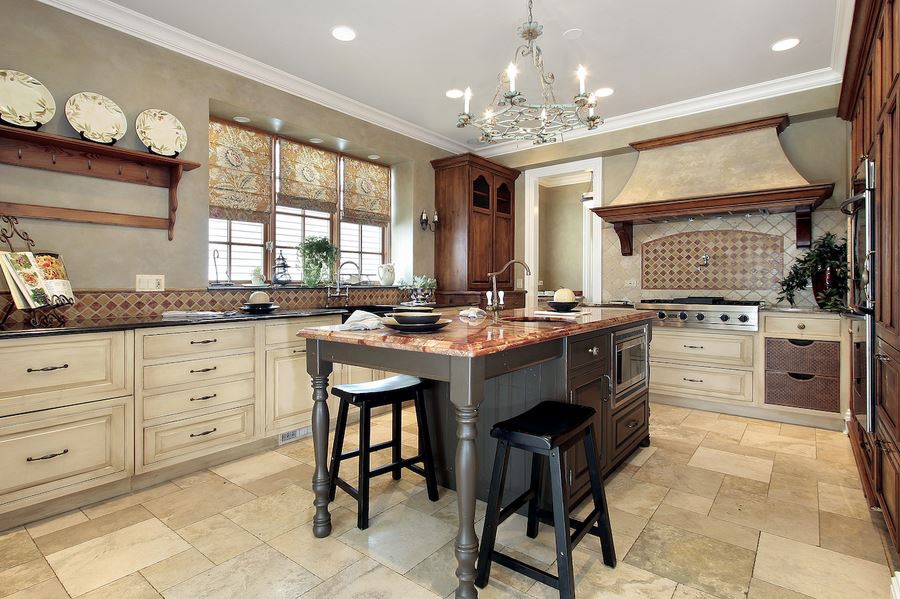 At Brentwood Carpets, Inc., it's easier to give your rooms a stunning makeover with stone tile flooring in Cary, NC. If your remodeling project calls for visually appealing flooring that stays strong for years, stone is the right choice. Explore your interior design options at our showroom and revitalize your rooms with the natural beauty of tile flooring.

Stone: The Tried and True Option
Stone tile floor products are revered highly for their natural appearance and longevity. It has become a popular choice for patio flooring, as well as high-traffic and common areas like the living room, kitchen, and bathroom.
Since stone is harvested from natural sources, its appearance is unique, and many different styles are available, such as marble, quartz, and slate. The variety of earthy colors also establishes a stunning aesthetic that improves over time, as the appearance of the stone conforms to the character of the occupants. For a flooring option that reflects your unique interior design, you cannot go wrong with natural stone tile.

Naturally, stone is synonymous with strength. To that end, stone floors are a great choice for homeowners invested in creating durable and resilient spaces without making compromises on visual appeal. Stone tiles are naturally hard, and they incorporate finishes and sealants. As a result, this flooring material resists water, spills, dirt, and dust with ease. Due to its solid composition, this flooring material is also built for active families. The surface of stone flooring will resist bumps, scrapes, and impacts.

Your Source for Stone
Get the interior you want: we're here to help. The staff at our flooring showroom is knowledgeable in the latest trends sweeping the remodeling industry. Arrange a consultation, and we can discuss your project goals and find products that meet your needs.
Whether you are re-flooring the kitchen or more than one room, we will make your project easier. Since we carry flooring from the well-known manufacturers and brands, we offer a seamless approach to remodeling.

Professional Stone Tile Floor Installation
As a material that is designed to stand the test of time, it is important that your stone floors are installed correctly. Let us finish your project. Our showroom can coordinate complete stone tile floor installation according to your schedule.

Properly installed flooring ensures your investment will look great and serve you well for years. Our flooring technicians are trained and experienced in stone flooring installation projects. We will perform all the steps, so you get beautiful, long-lasting results--all according to your schedule.
Contact us to request a consultation for natural stone tile flooring. We proudly serve property owners throughout Cary, NC, including Holly Springs, Apex, New Hill, Willow Spring, and the surrounding communities.Add Content here